DMB Holding

ambitious – consistent – experienced
A family business for world market leaders
DMB is a family-run, independent and diversified medium-sized family business. Reliability, continuity and loyalty to our colleagues and partners have been our common strength for generations.
For the management of our companies, passion, a sense of responsibility and a sense of proportion
shall continue to be important guidelines!

Dr. Dieter Murmann
The history of DMB Holding
DMB combines the entrepreneurial activities of the Dr. Dieter Murmann family. It thus follows the tradition of Walter Murmann in the third generation as a diversified medium-sized industrial group. The family-owned company, which is committed to its independence, currently unites six independently operating groups of companies that are leaders in their respective markets
In addition to its organic growth, DMB strives to further expand its activities through mergers & acquisitions (M & A).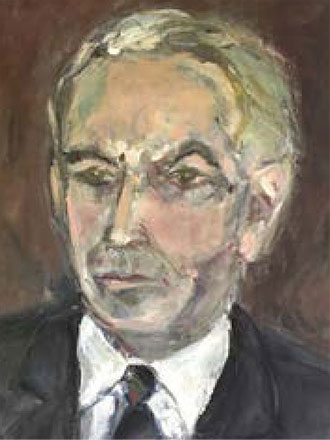 Walter Murmann
1899 - 1980
Dr. Dieter Murmann
1934 - 2021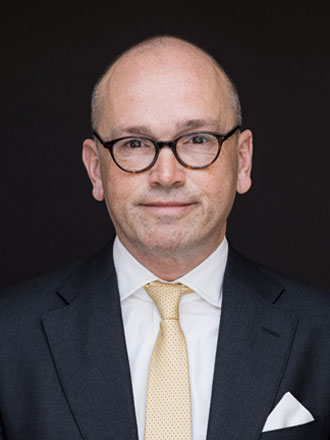 Hendrik Murmann, MBA
geb. 1972
Markets & Products
Diversification means that DMB is not dependent on individual markets.
DMB Dr. Dieter Murmann Beteiligungsgesellschaft GmbH achieves a consolidated turnover of over 500 million euros in 2023.
Portfolio & Locations
AMERICAS
Sauer Compressors Canada Ltd.
Toronto, Ontario, Canada
Sauer Compressors USA Inc.
Stevensville, Maryland,USA
Sauer Compressors Mexico
Apodaca, Mexico

Sauer do Brasil Indústria,
Comércio e Serviços para Compressores Ltda
Rio de Janeiro, Brasil
FEW Automotive Glass Applications Inc.
Wooster, Ohio, USA
FEW Automotive Glass Applications
Tlaxcala, Mexico
Erichsen Inc.
Westlake, Ohio, USA
German Machine Tools of America,
Inc. (Profilator Group)
Ann Arbor, Michigan, USA
Mexican GMTA S. de R.L. de C.V. (Profilator Group)
Queretaro, Mexico
DBW Fiber USA Corporation
Summerville, South Carolina, USA
DBW Fiber Technologies S. de R.L. de C.V.
Tlaxcala, Mexico
Messring Inc.
Ann Arbor, Michigan, USA
Anschuetz do Brasil Sistemas Maritimos Ltda
Rio de Janeiro, Brasil
Anschuetz Panama S. de R.L.
Panama City, Panama
GERMANY

DMB Dr. Dieter Murmann
Beteiligungsgesllschaft mbH
Kiel, Germany (HQ)
J.P. Sauer & Sohn
Maschinenbau GmbH
Kiel, Germany (HQ)
FEW Fahrzeugelektrik Werk
GmbH & Co. KG
Zwenkau, Germany (HQ)

Erichsen GmbH & Co. KG
Hemer, Germany (HQ)
ELMED Dr. Ing. Mense GmbH (Erichsen Group)
Heiligenhaus, Germany
DBW Advanced Fiber Technologies GmbH
Bovenden, Germany (HQ)
DBW Metallverarbeitung GmbH
Ueckermünde, Germany
DBW Fiber-Neuhaus GmbH
Neuhaus, Germany
DBW tec GmbH
Hildesheim, Germany
MESSRING GmbH
Gilching, Germany
MESSRING Active Safety GmbH
Ingolstadt, Germany
Profilator GmbH & Co. KG
Wuppertal, Germany (HQ)
Anschütz GmbH
Kiel, Germany (HQ)
EUROPE

Sauer Zandov a.s.
Žandov, Czech Republic
Girodin – Sauer SAS
Cormeilles-en-Parisis, France
HAUG Sauer Kompressoren AG
St. Gallen, Switzerland

Sauer Compressori S.u.r.l.
Valmadrera, Italy
Sauer Compressors UK Ltd.
Colchester, Essex, UK
FEW Žandov s.r.o.
Žandov, Czech Republic
DBW Polska Spólka zo.o
Cigacice, Poland
DBW Hungary Kft.
Tapolca, Hungary
Anschuetz UK Ltd.
Portsmouth, UK
ASIA-PACIFIC

Sauer Compressors China Ltd.
Shanghai, China
Pall Marc Sauer Compressors Singapore Ltd.
Singapore
Elgi-Sauer Compressors
Ltd. Coimbatore
Coimbatore, India

FEW (Shanghai) Co. Ltd. Shanghai
Shanghai, China
FEW - Automotive FPC
Application Co., Ltd.
Shenzhen, China
Shanghai Profilator Machine Tools Co., Ltd.
Shanghai, China
DBW Automotive
Components Shanghai Co. Ltd.
Shanghai, China
DBW Automotive
Components (Taicang) Co.,Ltd.
Taicang City, China
Chongqing MESSRING Technology Co. Ltd.
Chongqing, China
Anschuetz Singapore Pte. Ltd.
Singapore, Singapore
Anschuetz GmbH Shanghai Representative Office
Shanghai, China
Mergers & Acquisitions Search profile
DMB is looking for sustainable market leaders that can be independently developed over generations.
We offer:
Long-term commitment over generations
The financial strength of a solid global group
Loyal and cooperative working style
Freedom of movement in daily business
The following is taken into account when making individual decisions:
Organic growth of the group comes before acquisitions
Generally not synergy-driven
We acquire without an exit strategy
We look for technologically based niches
We do not take any risk that would endanger our independence
Search profile:
Majority shares
Operationally independent units
Profitable operating units
Manufacturing industry
Capital goods / B2B
High-tech products
Headquarters in Europe
Annual turnover appx. 20 - 80 million €
Add-on to the portfolio companies:
In this case also synergy-driven
No risk for the respective portfolio group
Dealflow
The origin of the holding company DMB Holding is the Sauer Compressors Group, which was founded in Kiel in 1884 under the name Wilhelm Poppe Maschinenfabrik.
From 2008, the portfolio was then successively expanded and diversified.
Sauer Compressors Group
Foundation of the
company
Wilhelm Poppe
Maschinenfabrik in Kiel
Sichert Group
Multifunctional enclosure
Planned transfer to a
further holding structure within
the owner family.
FEW-Group
Car glass soldering connectors
Erichsen Group
Sheet metal surface testing equipment
Profilator Group
Gear cutting machinery
DBW Group
Faser- und
Advanced Fiber technologies
Messring Group
Crash test systems
Anschütz Group
Navigation, command and mission systems for commercial and navy shipping
DMB Dr. Dieter Murmann Beteiligungsgesellschaft mbH
Brauner Berg 15
24159 Kiel, Germany
Telephone: +49 (0) 431 39 40-644
E-Mail:
Contact: